IWC - 1868 or 1869?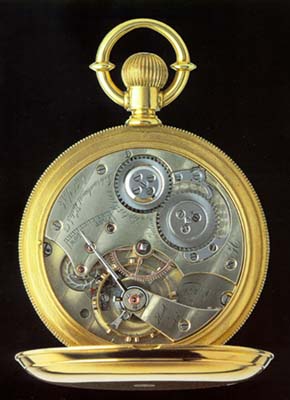 It is unclear as to the exact year the International Watch Company was founded. The year 1868 is given from two sources: From the text of the prospectus dated 27th January 1874 and that a Jones Calibre pocket watch no. 1410 is dated 15th September 1868.
Tölke and King in "IWC International Watch Co. Schaffhausen" discuss the prospectus (see page 26 onward) dated 27th January 1874:
"After Mr. F.A. Jones, a previous manager of the mechanical watch factory of F. Howard & Co.'s Movements of Boston & New York, had made a thorough survey of current American and Swiss methods of watch production, he established a mechanical watch factory in Schaffhausen 6 years ago ..."
They go on to say "that deriving historical data from an advertising leaflet is highly questionable", and cite two other questionable statements in the prospectus thus dismissing 1868 as the year of foundation.
There is no commercial register of business enterprises in Schaffhausen prior to 1883, and the first entry in the Inland Revenue Register of the Municipality of Schaffhausen concerning the watch factory of F.A. Jones is for 1869/70. Also F.A. Jones didn't receive his residence permit until the 18th January 1869 and the date given in the records for domiciliation under international law an "Establishment of residence in a state for the purposes of seeking a living ..." - is 1st June 1869. The above information leads Tölke and King to conclude that the foundation year was 1869 (page 27).
The events leading up to the formation of the International Watch Co. make interesting reading and Tölke and King from page 13 onwards is a "must" read.
In "Grande Complication", Manfred Fritz states "This Jones calibre, serial number 410 (sic), is engraved with the date "15 September 1868" and housed in an 18 carat gold case. It is further confirmation that 1868, long supposed to be the year of IWC Schaffhausen's foundation , is correct."
The booklet "1868 - 1993: 125 Years to Develop a Single Watch, The Jubilee of the International Watch Co. Schaffhausen" also states that IWC possesses "a number of watches with the original Jones movement and the year of production - 1868 - engraved on the three-quarter plate" and use watch number 1410, the oldest known IWC (above left), the same watch as Fritz, to show 1868 as the year of foundation. As supporting evidence the 1874 prospectus is cited.
Watch number 1410, from Fritz page 33 has been scanned at 200% and cropped to highlight the date section.
It reads "Elson's Patent September 15th 1868" and I believe it refers to the following: Patent Number 82097 available from the United States Patent Office (www.uspto.gov) and assigned to Florentine A. Jones . This patent is not in Tölke and King. Both the script on the watch and Elson's Patent are dated 15th September 1868 and I would suggest that the script on the watch refers to the date of Elson's Patent and not to the date of manufacture.
It would be very, very interesting to know what script is on the other Jones calibre watches held by IWC and marked 1868. Do they also refer to Elson's Patent or a separate date listing. I suspect that, given that watch number 1410 is the earliest IWC known, they also refer to Elson's Patent and not to the date of manufacture.
So, when was IWC formed, 1868 or 1869?
Most of the evidence points toward 1869 and I suspect that given that Elson's Patent was not granted until 15 September 1868 watch production would not have commenced until very late in 1868 or more likely in 1869 given the travel times from New York to Europe and then on to Schaffhausen. The information could possibly have been conveyed by the first transatlantic cable laid in 1866.
Production of watch 1410 clearly occurred after Elson's Patent was approved and it would be unlikely Schaffhausen were waiting, either for a cable, or for somebody to arrive indicating it had been approved. The Elson's Patent Safety Attachment would had to be made, the watch manufactured, the watch assembled and the bridge engraved with the Patent. All this takes time and lends further support that 1869 was a more likely date of manufacture.
The company itself would have been founded before production began but it remains a borderline case between the two years until further evidence comes to light. At the moment I think 1869 is on more solid ground that 1868.
Greg Steer - January 2002



PS. It is interesting to note that one of the witness to Elson's Patent of 15th September 1868 (see documentation above for the name and the drawing for the signature) was an F.A. Janes and the signature bears an uncanny resemblance to that of Florentine Ariosto Jones.
The top signature is from Elson's Patent 15 September 1868 and the lower one from Jones's Watch Regulator Patent No. 86,411 of 2 February 1869. The other patent documents by Jones are signed by his attorney Carroll D. Wright most probably indicating he was absent (in Schaffhausen?).
---
Sources:
"1868 - 1993: 125 Years to Develop a Single Watch, The Jubilee of the International Watch Co. Schaffhausen", IWC, 1993
"Grande Complication", Manfred Fritz, Edition Stemmle, 1991
"IWC-Uhren", Reinhard Meis, Carinthia, 1985
"IWC International Watch Co. Schaffhausen", Hans Tölke and Jürgen King, Verlag Ineichen, Zurich, 1987.
United States Patent and Trademark Office: www.uspto.gov
---